RE: Giving Back Skills
I'm a big yes to content that shows someone taking big action to serve communities. Jeremy Renner has just such a program on Disney+, it's called Rennervations. He and his team of super smart doers of awesomeness take a huge retired vehicle and turn into something new that a community can use.
Like a recording studio. Like a roving community center. Like a dance studio.
Each project is mind bending at first and inspiring to see take shape.
Jeremy Renner is an actor. He's Hawkeye from the Avengers – and yes, you may have heard, he's the lucky to be alive guy who nearly died in a giant snowcat accident this winter. There's an inspiring interview on Hulu if you'd like to see a glimpse into his recovery.
As I watched Rennervations yesterday, I reflected on Jeremy's energy and his desire to see people catch the bug to do good.
I ask the question "What do you want to create more of in the world" all the time and some of what I want to create has been big and scary! Some look at my ideas and think I'm crazy.
Well, during a recent episode Jeremy said 'The only difference between crazy and courage is a plan."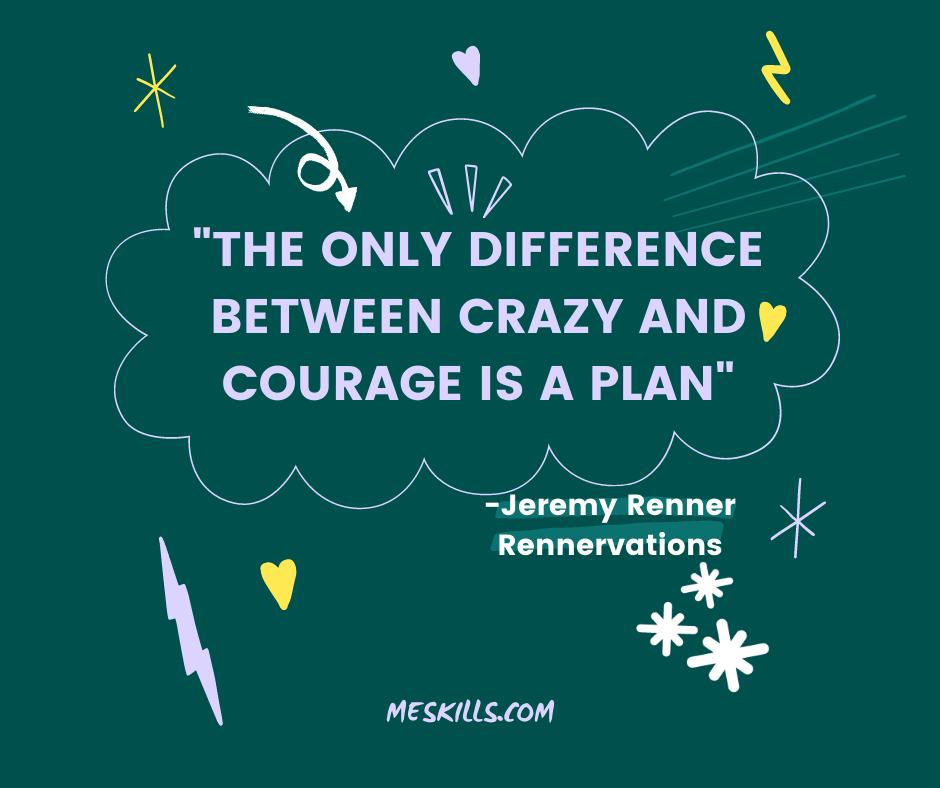 We SEE how this gets proven out when he shares a crazy vision for a bus to turn into a dance studio.  It sounds bonkers and structurally improbably.  But then people get to work, each person operating in their area of speciality, creating a plan and seeing it through to completion.
Jeremy is giving back in a big way and his passion invites others to do the same.
How can we give back? How are you giving back right now? Who has inspired you? I'd love to hear about good works that you've been touched by.