RE: Relaxation Skills
I am only mediocre at Euchre – and that's OK.
For anyone unfamiliar, Euchre is a card game played with two teams of two. It's popular here in Michigan but I've found as I traveled it's not played everywhere.
I am only OKAY at the game. This means I know the rules. I don't forget what's 'trump' and can keep score.
In my family, there are very good Euchre players. They're fiercely competitive and think strategically about everything. I came to enjoy the game for sure – but I knew I wasn't as good at it as others.
Why bring up a card game I'm not that great at?
In the great scheme of life, I don't NEED to be great at everything.
I can play a game and have fun without needing to be as good as anyone else.
As a teen learning the game, I understood that friends and family where happy to have me fill out a table. They weren't judging my skill level – they just wanted to play.
Interestingly, there are some things I engage in that I DO want to be the best at and feel personally challenged when I'm not clearly better than others. So, I do have a competitive streak – it just doesn't apply to everything and I'm glad for it.
I discerned something yesterday as I played Euchre for the first time in a long while. I actually RELAX more when I'm doing something I don't care about being the best at. I've been chewing on that and feeling it's an important awareness.
Are you giving yourself some time now and then to do something you're not that great at – that you do just because you enjoy it?
Like, maybe you bake lopsided cakes and enjoy every minute of it. Don't ever let Pinterest cakes take your joy away.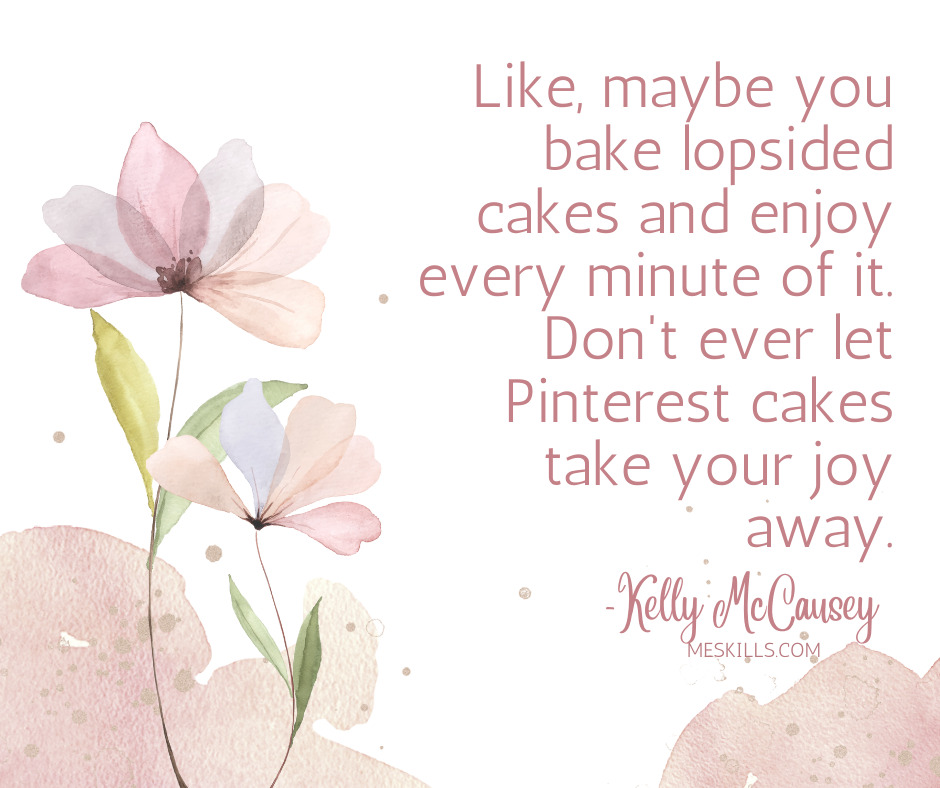 Mediocrity is a given in some areas of our lives. We can't be great at everything.
Instead of feeling bad or avoiding activities that you're not awesome at, you might discover too that these chill moments hold the key to rest and renewal.
Thoughts? I'd love to hear them!